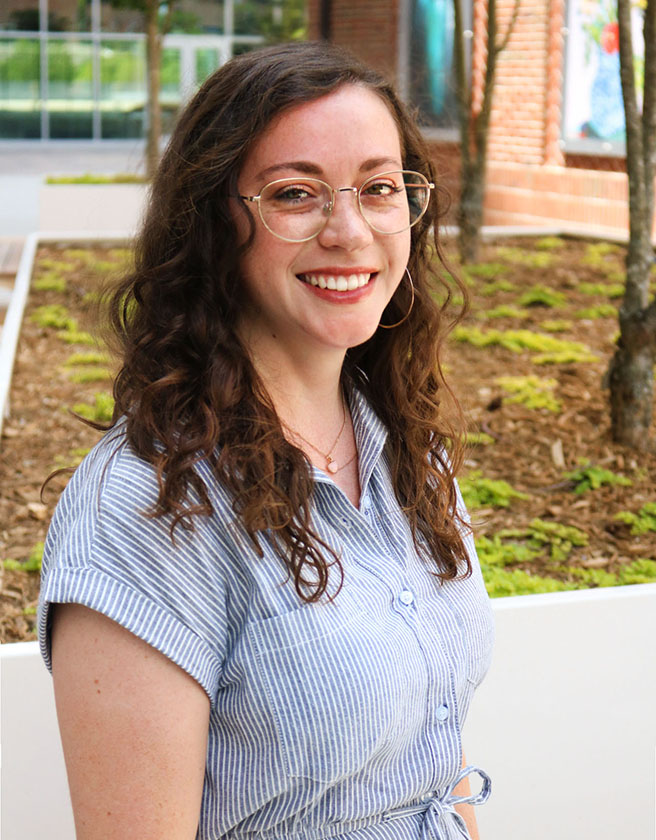 Katie Marsh
Manager
A Greenville native, Katie Marsh found her true calling after graduating high school and moving to Charleston to attend college. A self-proclaimed picky eater all her life, Katie said she was simply in the right place at the right time when she discovered her true love of food. Charleston opened the doors to so many different types of cuisine which spurred her interest in the restaurant industry. Her love of hospitality came naturally and, she was able to gain invaluable experience at some fast-paced, high-volume restaurants in downtown Charleston.
It was also Charleston where she met her future husband Matt (a chef) and together they decided to move back to Greenville in 2015. They both found a home with Table 301. "The restaurant group fosters young entrepreneurs and encourages growth from within," says Katie. "I've been able to polish my service skills and grow as a manager here."
As manager for CAMP, Katie is responsible for the day-to-day operations of the restaurant. "One of the things I enjoy most is creating guest relationships and having those relationships grow into real friendships," says Katie. "Food connects people, bringing them together for many reasons including major life events. I'm all about exceeding our guests' expectations and making their experiences with us a lifetime memory."
When they are not working, Katie and Matt like to enjoy their home, and their pets Lily and Theo. Katie has found a love for gardening, tending to her vegetable garden and indoor plants. Both she and Matt are passionate about trying new restaurants and exploring hidden gems in their spare time.