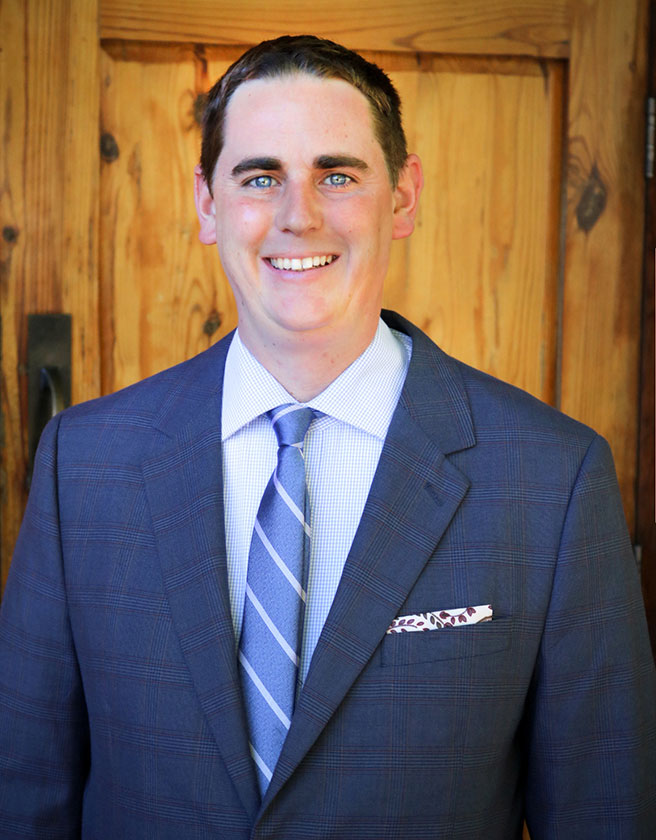 Joe Crossan
Beverage Director, Table 301
Overseeing all aspects of the company's beverage program, curating new products, training staff, and planning events is Joe Crossan's current job but he's been a part of the Table 301 family since 2004 when Carl Sobocinski first hired him as a server for Soby's.
Born in Buffalo, NY, and a die-hard Bills and Sabres fan, Joe got his introduction into the restaurant business working the back of the house at a local pizzeria. After high school, he landed in Greenville, SC, and started at Soby's. Influenced by Carl, restaurateur Danny Meyers and concepts like "Law of Value," Joe started to view the restaurant business as a career, and he took his first Sommelier certification seven days after turning 21 years old.
Around the same time, Joe along with his dad and brother purchased their first bottled water company and followed that up with three more in subsequent years. Working dual jobs for years (server for Soby's and business owner) offered Joe invaluable experience and insight into both industries. He built his personal work ethic around the lessons he learned from his grandfather, Bud Carroll, about working hard, being good at everything you do, and taking care of family to heart.
With the retirement of his dad, the Crossan family decided to start selling part of their water bottle business which allowed Joe to expand his role with Table 301. In 2017, he was promoted to wine director of Soby's and later accepted the position of Beverage Director for the entire company. His free time is spent with his wife Michelle and their daughter. A passionate food and wine connoisseur, Joe loves to share a nice meal and bottle of wine with friends on his nights off, grilling outside and enjoying their pool.