CAMP
/kamp/ verb: To relax, chill, unwind, savor, reflect, enjoy, breathe
Step through the doors of CAMP and you know you're in good company. Here is a gathering place that captures the essence of downtown Greenville perfectly—cool, comfortable, lively—with food that is insanely delicious and flavorful.
The whimsical, comfort food menu with its touch of global flair is crafted using only the freshest, seasonal ingredients sourced directly from local farms. Refreshing cocktails, a curated wine list, and a selection of regional beers pair perfectly to ensure a remarkable dining experience. Come unwind, chill with friends, and savor the moment at CAMP.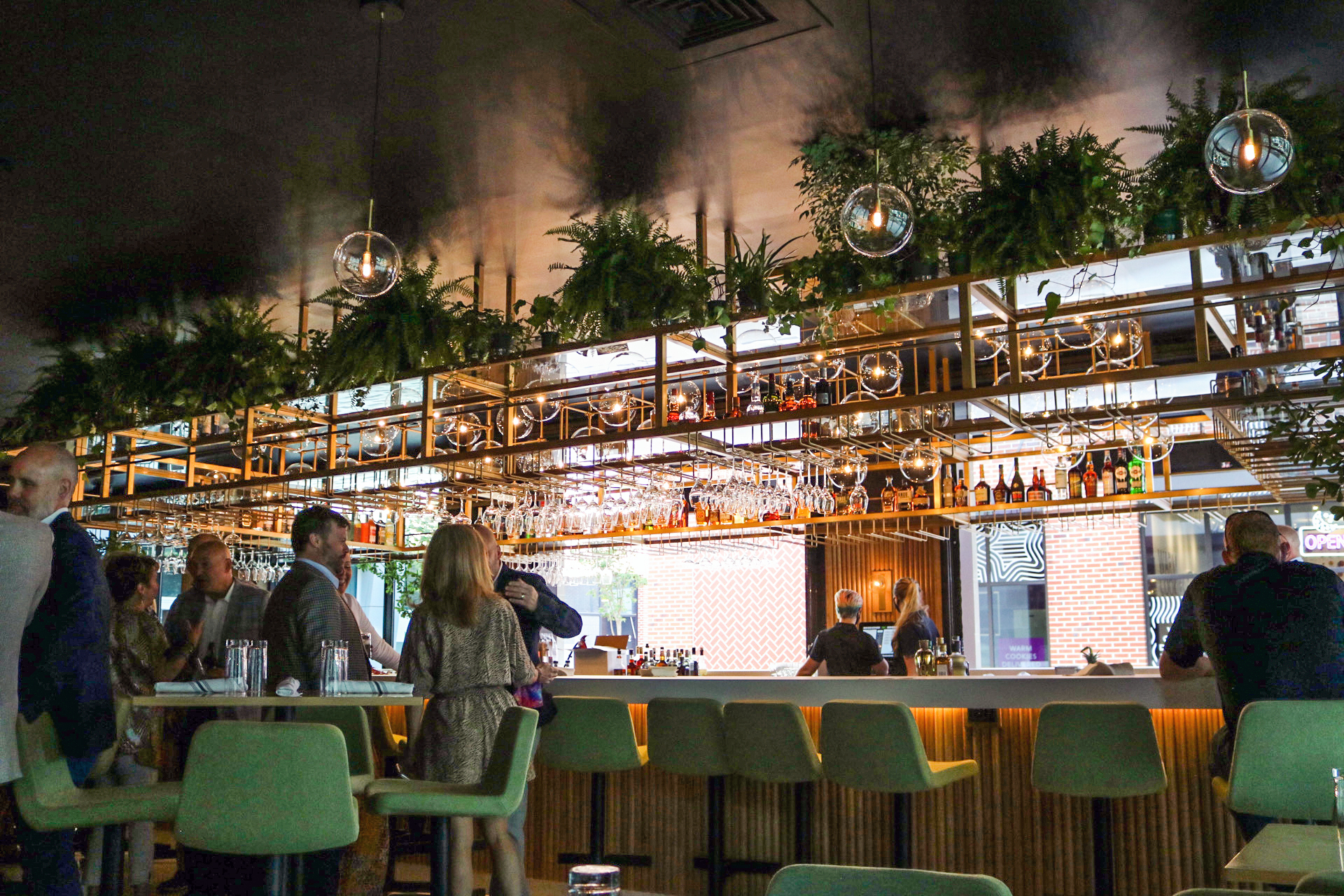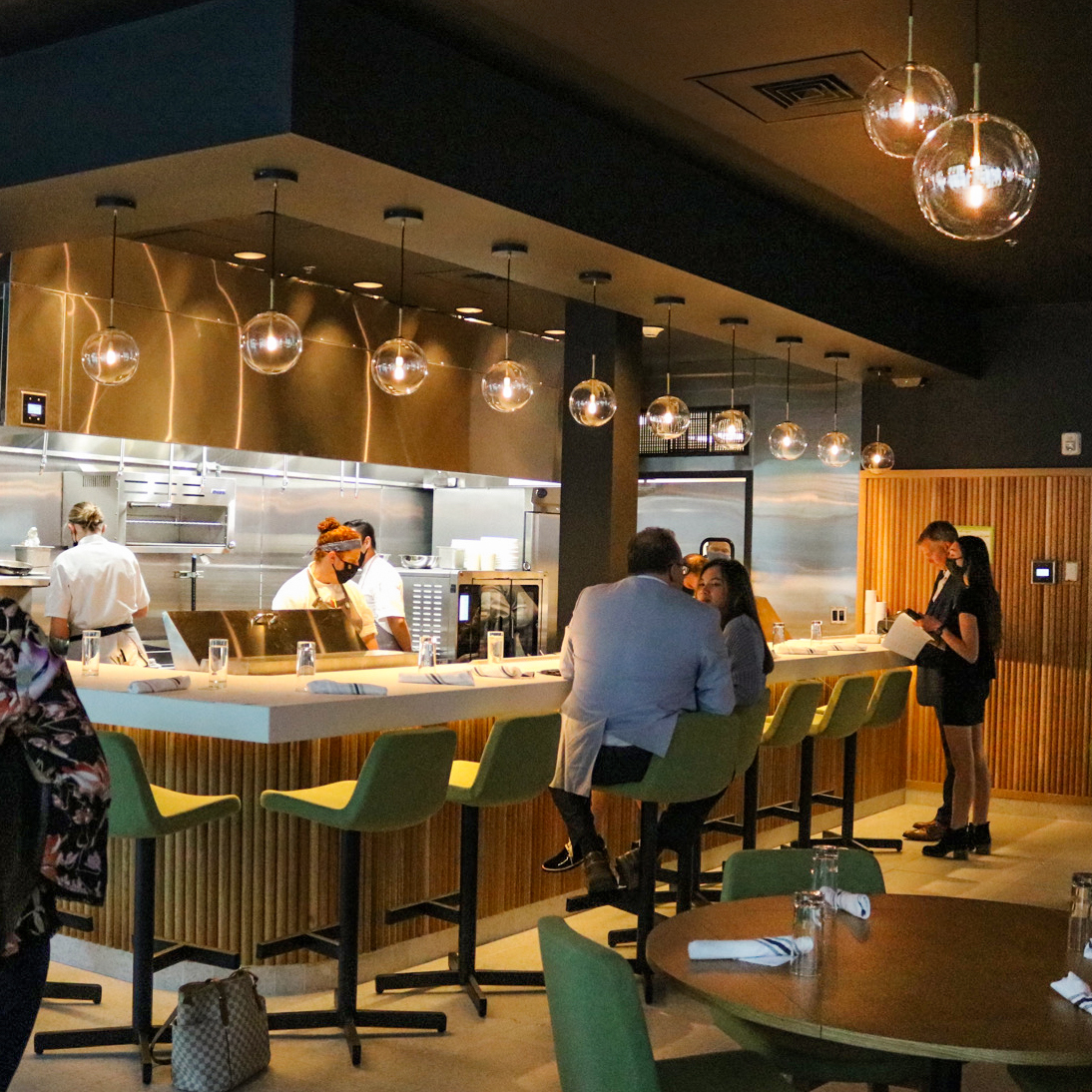 The Space
CAMP Sites: Inside, Outside, or Rooftop
Chef's Counter:  Get a front-row seat to an incredible meal while watching chefs forge creative and dramatic presentations nightly.
Dining Room and Bar:  Sink into the nature-inspired, feel-good vibe that's CAMP. Evergreen ceilings and soft, sultry touches offer a soothing ambiance for relaxing and dining. The sprawling, sleek bar with its generous counter seating and high top tables offer great entertainment for watching CAMP's talented mixologists shake, stir, and craft their stunning concoctions.
Dine Al-Fresco:  Indulge in some serious people-watching while nourishing your soul on CAMP's outdoor patios. Dive into several small plates along with your favorite craft cocktail before heading home or after a walk in Falls Park. Two outdoor bar windows add more seating options for enjoying nature and the plaza scene.
Rooftop Bar:  Elevate your CAMP experience with a stop at the vibrant rooftop bar. Skyline views, favorite cocktails, and a tasty bar bites menu make this "secret garden" a fun place to gather for toast-worthy stories.
Camperdown Plaza
CAMP is located at the front of historic Camperdown Plaza, a unique development in downtown Greenville that overlooks Falls Park and is home to the AC Hotel well as a marketplace of stores, restaurants, and more. The inviting contemporary plaza is a welcome retreat for hosting countless activities, attractions, and upcoming concerts. For the latest offerings, visit camperdowngreenville.com.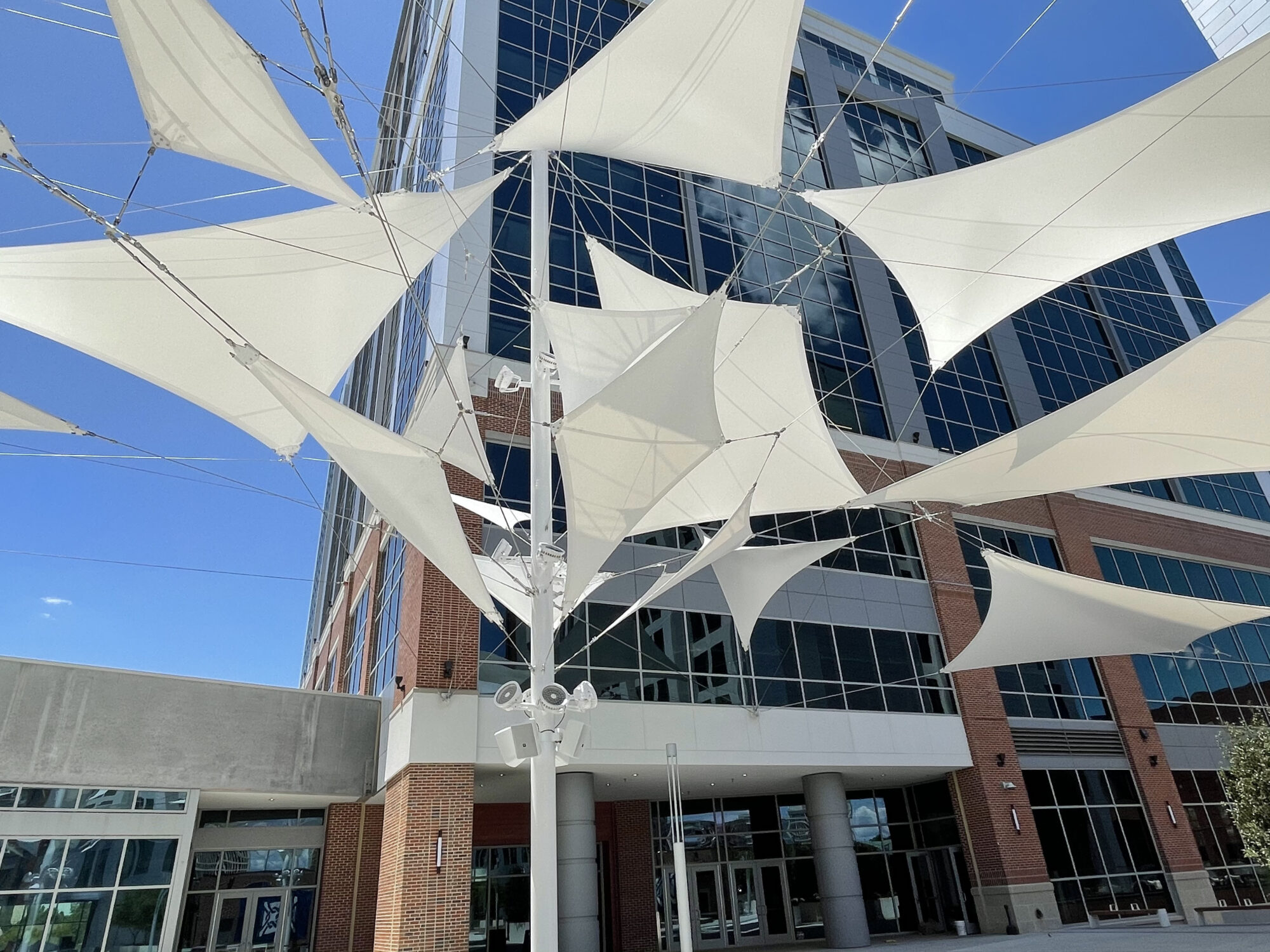 Meet the Team Behind it All
Our talented front- and back-of-house staff is committed to delivering an exceptional experience.